Our Daisy was so beautiful and healthy and should be here today. We love and miss you so much Daisy and always will. Please give me and Dad lots of signs you are around. Bye for now my sweet Daisy till we meet again. Love and kisses Mum and Dad xoxoxox


This memorial website was created to remember our dearest Daisy who sadly passed away on August 22, 2014. You will live forever in our memories and hearts. Love you forever GB you and R.I.P


Here is a picture of my Daisy's Ashes she is lay to rest on a set of drawers in my Bedroom near to my computer, I kiss her memorial box every morning and before I go to bed at night, and I light a cented candle near to her memorial box every Friday for a few hours, the 22nd of August fell on a Friday thats why I light a cented candle every Friday for my beautiful Daisy, GB you always Daisy and R.I.P my precious kitty, Love and hugs Mum & Dad. xoxoxo

Daisy came into my heart one day so beautiful and sweet, A dear and sweet companion I loved her from the start.
Though I knew the time would come when she would have to part, She'll never be forgotten she left paw prints on my heart.
God Bless you my precious Daisy, Loved & missed for ever Mum & Dad.

Daisy your love was unconditional , forever faithful somehow, always purring to my touch, I can still hear you meow. Although you had to leave me, I know that you will wait for me, you'll rub my leg in your loving way, when I come through Heavens Gates, God Bless you my little girl, Love always Mum & Dad.


Dearest God
Be good to her, my precious girl, For all the joy she gave me treat her well, Let her run and play and climb Heaven's highest tree, Give her all the love and trust that she gave me, Guide her gentle take her through so she may know eternal life and peace with you. The bond we share will never die, Our soul's as one will never die, O hear my prayer Dear Lord, And know it's true, That I may mend the anguish of my breaking heart.
Here is our precious little girl coming back along the fence's, Daisy did that everyday her Dad & I could see her coming from far away love you Daisy.



Here is where our precious pets go when they sadly pass away



Until one has loved an animal, a part of one's soul remain unawakend.

The grief associated with the loss of a pet, sudden or constrained, is often not understood, by those around us.

People whom have never given their heart to an animal cannnot understand the pain of losing him or her.

However the pain felt can be as strong as that of losing a cherished friend.

From one animal lover to many more.

Warm light coming from far below, Twinkling, Sparkling is the candles glow, All is well up on the ridge, The place we know as Rainbow Bridge, Furbabies sleeping in Heavens light, Tended by candles in the night, Peaceful dreams be theirs to keep, As they slumber in the night so deep, Hearts on earth that miss them so, Take comfort in the candles glow, Watching for them in skies above, Bound eternally by their love.

Daisy the day you had to go to Rainbow Bridge it broke my heart in two and my tears fell like rain we love and miss you so much Daisy you was and still are very precious to me and Dad God bless you always and R.I.P Daisy Mum & Dad.


Cats sleep anywhere, Any table, any chair, Top of Piano, Window ledge, in the middle, on the edge, open drawer, empty shoe, Anybody's lap will do, Fitted in a cardboard box, In the cupboard with your frock's Anywhere they don't care Cats sleep anywhere.



I'm sorry Mum and Dad. That I had to go so soon, I wish Mum and Dad, That I could look at the moon, That I could sit with you, On a cold and dark winter night, But now its me you're searching for, On the nights when you are in need for you loved me so so dearly, And I am so proud to be called Daisy Taylor.
Now I'm sat up here looking down, And I'm searching and calling for you until your end.
For Visting My Precious Daisy.

This website is built with so much love, In The Loving Memory Of Our Beautiful Daisy, God Bless Her Always.
Thank you so much to all my friends and visitors for lighting candles for our precious Daisy bless each and everyone of you.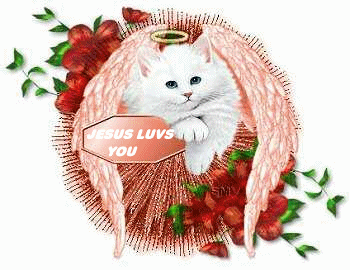 http://myfriendtibby.pets-memories.com/index.php?logout=1
If you wish you can visit my Tibby here Thank You.